Widget for Elementor page builder plugin for WordPress. It allows you not to show your e-mail on your pages explicitly to prevent gathering it by web-spiders and robots for spam. Visitors will see your e-mail address after clicking a "show e-mail" button.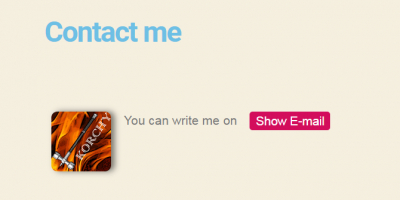 Widget functionality:
Drug and drop "Show e-mail button" widget to your page
Set the button label and three parts of your e-mail address (name, domain, and zone) in the widget preferences
Demonstration video:
Installation:
In the "Plugins" tab add and activate the "show e-mail button" plugin
The widget will be available in the Elementor editor.
Current version:
1.0.0.